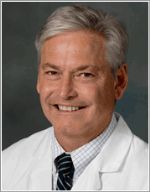 About the Presenter:


Dr. Brown, founder of Chicago Glaucoma Consultants, is a board certified ophthalmologist. He received his Medical Degree from Rush Medical College in 1979, followed by his residency in ophthalmology at the University of North Carolina in 1980-1983. In 1984-1986, he received a HEED Honorary Fellowship in glaucoma and anterior segment diseases at Harvard Medical School (Massachusetts Eye and Ear Infirmary) under the direction of Dr Richard Simmons.

Dr. Brown continues to blend academics and private practice. He is co-founder of the Chicago Glaucoma Society, past president of the American Eye Study Club and Harvard's Chandler-Grant Glaucoma Society. He is the recipient of the American Academy of Ophthalmology Honor Award and Senior Achievement Award, 1999 and 2006 respectively as well as the Secretariat Award. He serves on the Board of Directors for the Ophthalmic Mutual Insurance Company and Associate Examiner of the American Board of Ophthalmology.