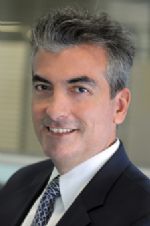 About the Presenter:


A. JOHN KANELLOPOULOS, M.D.
Short Biography
Dr. Kanellopoulos received his Medical Degree in 1990 from the Southern Illinois Un, completed his Ophthalmology Residency at the State Un of New York, in Stony Brook in 1994. He has sub-specialized in External Diseases, Cornea and Refractive surgery with Fellowship training at Cornell University Medical College and Massachusetts Eye and Ear Infirmary, Harvard Medical School, and Glaucoma Fellowship at Harvard Medical School.
Over the last 20 years he has specialized and innovated laser approaches in the management of irregular corneas such as keratoconus. His scientific team introduced in 2005, the "Athens Protocol", a combination treatment of topography-guided partial PRK and Collagen cross-linking as an alternative treatment for keratoconus and ectasia.
He specializes in Refractive Surgery, Cornea Transplantation and high risk-cataract surgery. He currently serves as Medical Director of the Laservision.gr Institute, Athens, Greece. Since 2010 he serves as Clinical Professor with the Department of Ophthalmology at the New York University Medical School.
He has been a regular clinical consultant in Cornea, Refractive, and Cataract surgery for several international sites in the Us and Europe. He has published over 35 original papers in peer-reviewed journals, over 15 book chapters and hundreds paper and poster presentations in the major eye meetings worldwide. Since 2009 he is serving as a member in the Cornea Committee of the ASCRS, and since 2010 as a member of the Executive Committee of the American Academy of Ophthalmology/ISRS. In 2011 he has been selected awardee for the Lans Distinguished Award from ISRS/AAO for innovating work in refractive surgery.
He is married and has 3 children.