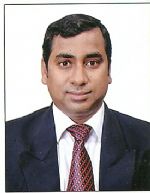 About the Presenter:


Short Biography
Dr Asim is a senior consultant and chief medical officer in Vasan Eye Care Hospital, Puducherry (Chennai), India. Since 2010 he is working there and performing cataract, refractive and corneal surgeries. Dr Asim is very keen in developing new surgical interventions with his scientific approach towards challenging situations. His recent achievements are – (1) In Nov, 2012 he has implanted highest customized toric IOL (12 D) first time in India. (2) He has recently managed high astigmatism in another case of post-DALK traumatic cataract with subluxated lens by Cionni's ring and toric IOL. (3) He has also operated on a 100 years old woman by MICS.
He has worked at editorial board of DOS Times. He is having few published research articles and educational chapters as well as he has presented in various national and international conferences. He has participated as an instructor at clinical and wetlab courses for modern cataract surgery and microincisional phaco and as coordinator of live surgery during ophthalmological congresses.
Dr Asim graduated with distinction from NRS Medical College, Kolkata in 1999 and did his internship in Internal Medicine. Then he moved to prestigious All India Institute of Medical Sciences (AIIMS), New Delhi and completed residency in Ophthalmology in 2005. The same year he joined for fellowship exclusively in cornea, cataract and refractive surgery. After spending long three years in fellowship he came out in 2008 with expertise in the field. Before joining Vasan Eye Care he has worked as consultant in Centre for Sight, New Delhi, India.
Dr Asim is married and has one child.