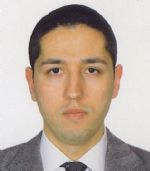 About the Presenter:


Orkun Muftuoglu, MD is an associate professor of ophthalmology and the director of Cornea & Refractive, Anterior Segment Unit at Medipol University Department of Ophthalmology, in Istanbul, Turkey. Having completed his medical school and ophthalmology training at Ankara University Medical School and Baylor College of Medicine, Houston-TX, he did observerships at Cullen Eye Institute, Houston TX and Duke University, Durham NC, followed by a clinical and research fellowship with Jorge L. Alio, MD, PhD at Instituto Oftalmologico Alicante, in Spain, and a 2-year clinical cornea&refractive surgery anterior segment fellowship at University of Texas Southwestern Medical Center at Dallas with Texas Medical Licence. He served as the coordinator of international student office at Ankara University.
He holds ECFMG, USMLE1&2, TOEFL, ICO Basic Science and Refraction, ICO clinical certifications, and is a member of Turkish Ophthalmological Society (TOS) with active memberships in Cornea and Cataract&Refractive Surgery Units, and the founding member and coordinator of foreign affairs at Young Ophthalmologists of TOS as well as be a member of ESCRS, AAO, ASCRS, and ISRS.
He regularly publishes and is a reviewer in journals Ophthalmology, Journal of Cataract and Refractive Surgery, American Journal of Ophthalmology, Journal of Refractive Surgery, Cornea, Eye Contact Lens, Eye, European Journal of Ophthalmology, Clinical and Experimental Ophthalmology, Acta Ophthalmologica, International Journal of Ophthalmology with over 40 international papers and over 300 citations as well as a book chapter. He had about 50 presentations at international meetings and is the recipient of ESCRS 2011 Congress Best Poster Award and AAO 2007 Congress Best Presentation award.
He is fluent in Turkish and English and knows Spanish. He likes to play electric guitar, classical piano and plays tennis and regularly swims. He has special interest in modern philosophy and world history-geography.