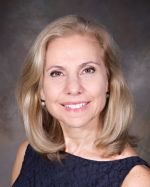 About the Presenter:


Dr. Matossian, in addition to practicing general ophthalmology for 25 years, specializes in the latest techniques of Cataract with Implant surgery. A graduate of the Hershey Medical Center of Penn State University, Dr. Matossian completed her Residency in Ophthalmology at George Washington University Medical Center in Washington, DC. Founder of Matossian Eye Associates in 1987, Dr. Matossian is board certified, a fellow of the American College of Surgeons and the American Board of Eye Surgery, a board member for several health facilities, and is a clinical instructor/adjunct faculty member at Temple University School of Medicine and Robert Wood Johnson Medical School.

Dr. Matossian has been named one of the Top Fifty Women in Business both in Pennsylvania (2007) and New Jersey (2011) and one of the Top Twenty Five Leading Women Entrepreneurs (2012).