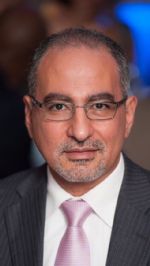 About the Presenter:


Dr. Sheha is an Associate Professor of Ophthalmology at the Research Institute of Ophthalmology in Egypt, where he completed his residency and 2 fellowships in Cornea and Retina. He also serves as the Director of Clinical Research at the Ocular Surface Center & Tissue Tech in Miami, Florida. His research is focused on Glaucoma and Ocular Surface diseases. He is the Principal Investigator of NIH-funded studies to improve the outcome and decrease the complications of glaucoma filtering surgeries.

Dr. Sheha has obtained his MD (1988), MSc (1992) & PhD (2000) from Cairo University in Egypt. He received both the International Educational Award and the International Scholar Award from the American Academy of Ophthalmology.