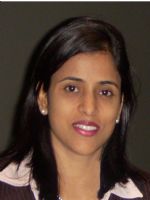 About the Presenter:


Dr. Soosan Jacob, MS, DNB, FRCS (Glasg); Senior Consultant, Dr. Agarwal's Eye Hospital, Chennai, India is a gold medalist in Ophthalmology; has won numerous international video film awards at ASCRS, ESCRS, AAO, WOC etc, is only two time winner of prestigious Golden Apple award for Most Outstanding Case in Challenging Cases Symposium (ASCRS), has won Special Gold Medal of IIRSI and prestigious John Henahan award for Young Ophthalmologist (EuroTimes-ESCRS 2011). Her article "Why I became an Ophthalmologist" received special Certificate of Appreciation at ESCRS 2008. She is a noted speaker and is regularly invited to conduct courses and deliver lectures in numerous national and international conferences.
Dr.Jacob was the first to describe Anterior segment transplantation (featured in all major newspapers and on India Today as one of Top 10 Medical Breakthroughs in 2009). She devised the Jacob-Agarwal technique of supra-brow single-stab incision ptosis surgery for improving post op cosmesis. She has devised the Turnaround and Double Pass Turnaround techniques for successfully implanting Intacs in eyes with false channel dissection (video selected as Editor's choice - ISRS-AAO multimedia library and has won international awards). She described technique of Relaxing Descemetotomy for Tractional Descemet's Membrane Detachment and has proposed a new classification for Descemet's detachments as well as treatment algorithm for the same. She designed a new intra-ocular device - the Glued Endo-Capsular Ring for safe phacoemulsification in subluxated cataracts. Her video film on this device has won an award at ASCRS 2012.
She is on the editorial board of OSN – Asia Pacific Edition, and is a committee member of AAO-ISRS Multi-media Library Editorial Board. She has served as executive committee member IIRSI (2009-2011). Her life and work have been featured on cover page of OSN: "Ophthalmic Innovator balances love of surgery, research and teaching" email: dr_soosanj@hotmail.com.